Dancers wanted! (We are hiring)
Check out the open positions and join our teachers' team
New to Lindy Hop? Start here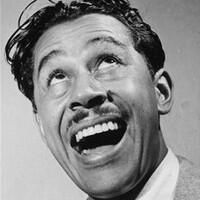 Home > Rekry > Dance teacher / coach
Updated: 05 April 2023
Black Pepper Swing was founded in 2017 and the very first courses started during that autumn simultaneously in Helsinki, Tampere, and Jyväskylä. It was a wild start for a new dance school founded by two very young but passionate swing dancers. Since then we have focused more on our current hometown (Helsinki), the scene here has grown bigger, and we have gained thousands of kilometers worth of experience. (Read our full story here…)
The next chapter is building a strong team that can offer an exceptional service to our local dance community.
And for that - we need you.
Check out the open teacher/coach position below.
Dance teacher / coach
We are looking for new talents to join our teachers' team.
As we are growing and developing, we are now looking especially for a dancer (or two) who'd like to make dance their main job. A person with high work-ethics who'd greatly enjoy teaching multiple group classes per week, as well as doing private and semi-private coaching sessions.
If you can bring up great energy to the classes, light up people with your good mood, and deeply enjoy working with all kinds of people - this job is for you.
We expect you to be an innovative and passionate professional who keeps developing themselves as a dancer and a teacher. Your technique should be bullet-proof, and your character and expression unique and inspiring. You should be able to break down concepts in clear bits and communicate with care and clarity.
We are looking for deep-wisdom and mastery over general knowledge. That being said, the more dance styles you master, the better. You should be an expert in at least two of these: Lindy Hop, Solo Jazz & Charleston, Tap, Balboa/Shag.
We offer you
Unique opportunity to make dance as your main (and only) job
Full-time dance job (15+ hours of dance and teaching per week)
Personal development in terms of coaching and high standards
All our classes and events as a work benefit
Studio where you can hone your skills
We require
Mastery on (at least 2 of these): Lindy Hop, Solo Jazz & Charleston, Tap, Balboa/Shag
Fluent and clear communication skills in English (and Finnish)
Innovation in terms of dance and teaching
Inspiring and passionate soul
Excellent people skills
Flexibility and coachability
Work tasks
Dance teaching
This will be your main job as full-time dance teacher.
Group classes, semi-private groups, and private classes.

Shows and choreographies
Part of your dance job is to make shows and choreographies - for your students as well as the whole teachers' team. Of course you get to perform yourself as well!

Support and accountability
As a dance teacher and coach, your job is to make sure everyone will hit their goals and exceed expectations. Part of your job is nurturing great coach-student relationships and to offer support also outside the classroom.

Other related tasks
The job includes other dance, coaching, and dance class related tasks, such as:
Prepping the studio for classes, greeting and welcoming people, curating music playlists, producing dance videos and tutorials, and crafting educational materials.
Sounds like you?
If this opportunity resonates with you, let's chat!
Please contact me directly:
Karri Rasinmäki / Co-Founder
karri@blackpepperswing.com
+358 84 154 1724
Not there yet?
Hear about our teacher training program…
Did your heart start to beat a slightly faster and got goosebumps reading the job description? If this job interests you, but you do not yet have the required skill sets - keep reading.
We are always looking for new and rising talents. If dance is starting to take over your mind and life, and the idea of teaching is intriguing - let's chat. You may very well be a fit to our teacher training program.
The teacher training program is a highly personalized journey into becoming a BPS teacher. From the very start, it contains your own classes to teach, dance and teacher coaching, and weekly dance classes. In the program, we invest in you so you can have all the skills, knowledge, and mindset you need to be a full-scale BPS teacher.
Please contact me directly and let's talk more!