Saturday Lindy Hop workshop | Jyväskylä
New to Lindy Hop? Start here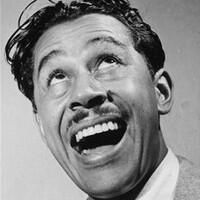 This page/course is archived.
Lindy Hop | Improvers | Jyväskylä
Saturday Lindy Hop workshop (triples)
Teachers: Jaana Moisio & Marko Moisio
Date:
Day: Saturday
Time: 15.00 - 18.00
Price: 35 € (students/retired/unemployed 25€)
Address: Puistokoulu, Puistokatu 7-9, 40100 Jyväskylä
Facebook event: https://www.facebook.com/events/172422750150360/

Registration
Opens:
Closes:
---
Saturday Lindy hop workshop in Jyväskylä with Jaana and Marko Moisio!
You have already done some Lindy hop, or taken a Beginners course with University Sports of Jyväskylä? If you know have to dance triple steps, groove walks then this is the tailored intensive course for you.
During this teaching session you will:
polish the triple step basics with basic patterns
learn fancy new moves.
We rotate partners during the lesson but you will specialise mainly in one role (leading or following). You can sign up alone or with a partner. Single registrations are accepted in order of registration.