New to Lindy Hop? Start here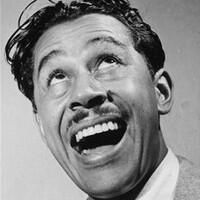 This page/course is archived.
Bal'n'Shag | Beginners+ | Tampere
2018-spring-tampere-bal-n-shag.md
Teachers: Sanna Leinonen & Adam LaMontagne, Ulla Ritamäki & Klaus-Mikael Honko
Duration: 2 months
Start date:
End date:
Day: Wednesdays
Time: 20.00 - 21.00
Price: 96 € (8 classes)
Address: Kumppanuustalo Artteli, Salhojankatu 42, 4th floor, Tampere
Facebook event: https://www.facebook.com/events/164301800871094/

Discounts
-10% if student or unemployed -25% for every additional parallel BPS course (no other discounts)
Registration
Opens:
Closes:
---
Teachers:
Balboa: Sanna Leinonen & Adam LaMontagne
Collegiate Shag: Ulla Ritamäki & Klaus-Mikael Honko
Bal n' Shag Beginners+
The famous Bal 'n' Shag course is back! Fast feet dances with the most prominent instructors of Balboa and Collegiate Shag in Finland ;)
(A small compilation of recaps of the last Bal 'n Shag course)
4h of Balboa with Sanna & Adam
4h of Collegiate Shag with Ulla & Klasu
During the Beginners+ level you will learn more dance vocabulary, get more details on footwork and technique to become more fluent and smooth in both dances.
This course is suitable if you can already lead and follow a few simple figures. Alternatively, you should have significant experience in other dances and be ready to work more to catch up with the group if you have not taken Balboa/ Shag classes before.
For more information send us your questions to info@blackpepperswing.com
Registration open for the shag part of the course!