---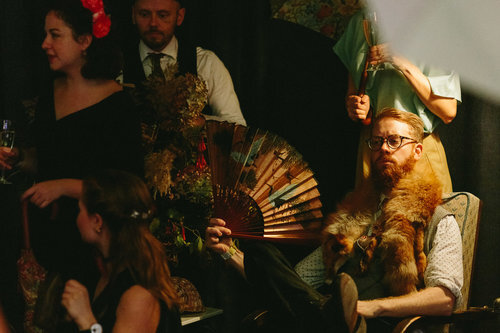 Swing is back
Spreading swing dancing in modern society means inspiring people to connect with jazz music, themselves and each other. We offer engaging, precise and fun teaching from the first course on. And we make sure your dance time is not limited to the lessons.
Lindy hop, Shag and Balboa, Solo Jazz and Tap Dancing - for dancers of different levels and with different aims. Get started or get better. Check which courses would suit you.
---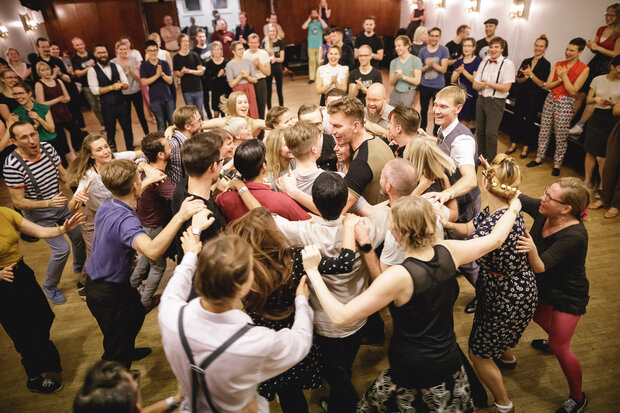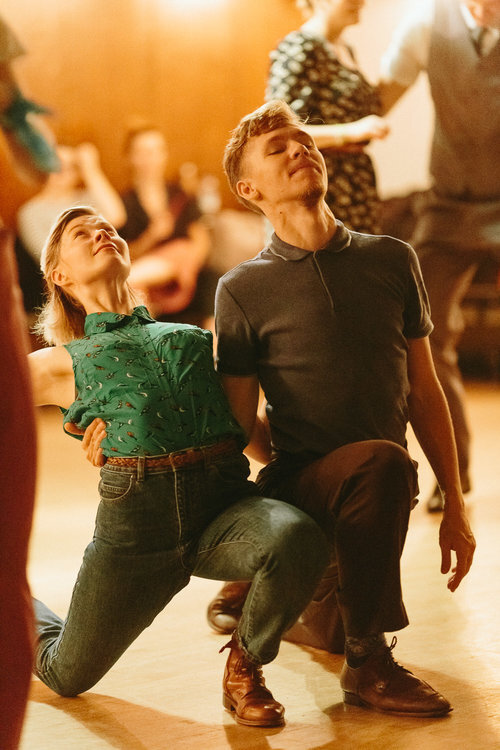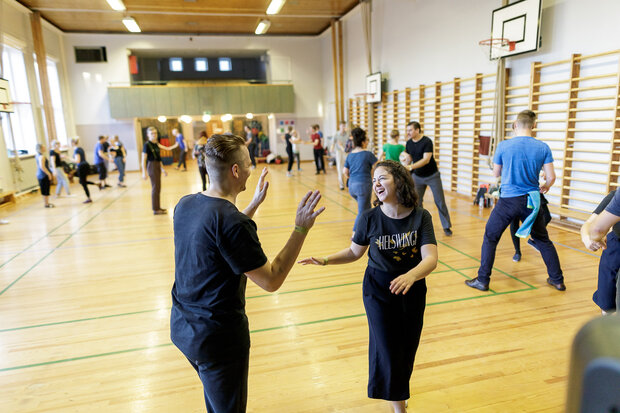 How to
join the fun?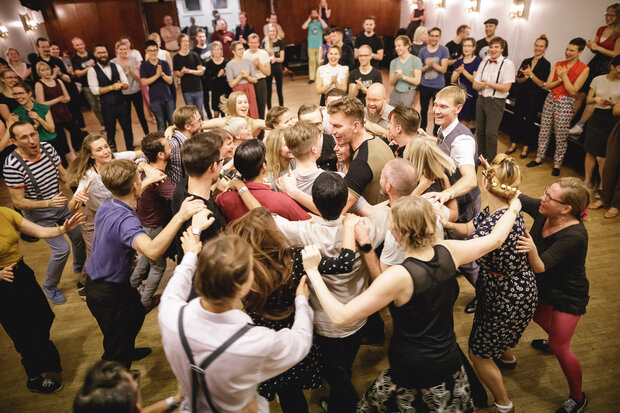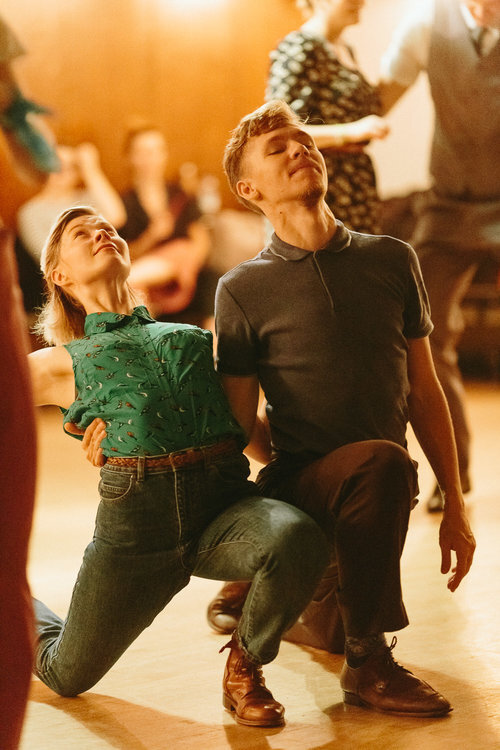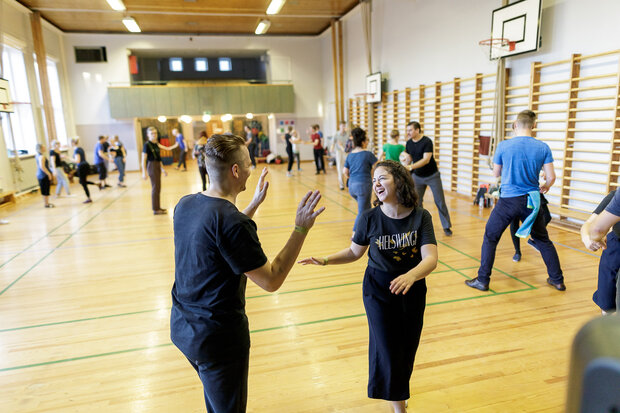 How to
join the fun?
We focus on teaching and practising authentic swing dances. These dance forms from America's 1920's to 1940's are all marked by their development as social dances.
Check out our course schedule and join in. We have weekly courses as well as events and weekend workshops.
We also offer private classes for those who wish to get a quick start on dancing or want to get more personal instruction.
Browse courses
Private classes
Courses from beginners to advanced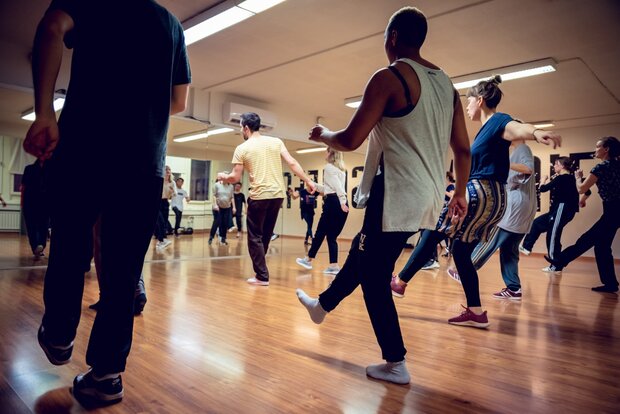 Lindy Hop Beginners' courses aim to teach you the very basics of swing dancing. You will learn how to move yourself and with your partner to swinging jazz tunes. We will work on basic patterns, rhythms and fundamentals of partner connection.
We have beginners' courses on Lindy Hop, Solo Jazz & Charleston, and Tap Dancing. No previous experience required!
For those who are already dancing, we have a variety of classes of different styles and topics. Check out this article to find out which courses and levels would be the best for you.
Check out all beginners' courses
Testimonials
Great atmosphere, fun and funky students and the teachers Tanja+ Karri CLEARLY LOVE LINDY (=contagious)... And as an...

Posted by Jenine Simons on Saturday, 1 September 2018
I had great fun from taking classes and meeting awesome people from Black Pepper Swing. Thank you for the wonderful experience!

Posted by Chaoyi Zhou on Sunday, 20 May 2018
Contact
info@blackpepperswing.com
+358 84 154 1724