New to Lindy Hop? Start here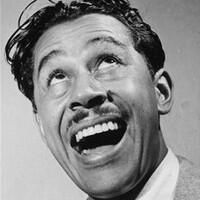 Start date:
End date:
Address: Karjalankatu 2 (4th floor), 00520 Helsinki, Finland
Facebook: https://www.facebook.com/events/739006103877417

---
This Wednesday, we have doors open here at Black Pepper Swing!
The Autumn season is starting in two weeks. Come check out the studio and the location. Meet your fellow dancers and some of our teachers.
We are here to answer all your questions. Coffee, refreshments, and light snacks are available (for the fastest at least).
PROGRAM
The program includes 3 free taster classes suitable for anyone - also without any prior dance experience.
Wanted to try Lindy Hop or Solo Jazz before registering for courses? Join the tasters!
Music will be playing constantly and the dance floor will be open for dancing the whole time.
16:00 Doors open, fresh coffee available
16:30 TASTER / Solo (jazz, charleston, and tap)
17:00 Hanging out, social dancing
17:30 TASTER / Lindy Hop
18:00 Hanging out + solo JAM
18:30 TASTER / Boogie Woogie
19:00 Hanging out
19:30 Closing lindy JAM
20:00 Doors close
Solo jam and Lindy jam are focused for those already dancing - or whomever feeling brave enough to join. Free entrance.
ADDRESS
Black Pepper Swing
Karjalankatu 2 (4th floor)
00520 Helsinki
Follow the Black Pepper Swing signs.
+358 84 154 1724
---
Address
Karjalankatu 2 (4th floor), 00520 Helsinki, Finland