New to Lindy Hop? Start here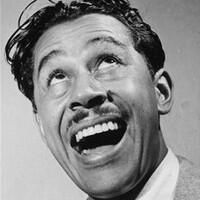 Start date:
End date:
Time: 17.30 - 23.00
Address: Kirjan talo, Kirjatyöntekijänkatu 10, 00170 Helsinki
Facebook: https://www.facebook.com/events/1083013252235306

---
We are throwing a dance ball to honor the gods of jazz and swingouts at one of Helsinki's oldest ballrooms, Kirjantalon juhlasali. The band Downtown Dixie Tigers, founded in 1958, will keep your feet stomping with their bouncy arrangements of classics from Louis Armstrong, Duke Ellington and many others.
Join in for an evening of happy and hot jazz and practise your rusty post-pandemic social (dance) skills.
Preliminary program:
17.30-18.30 Open level class with Kay & Tanja "Tastes like Charleston"
18.30-19.00 DJ music
19.00-22.00 DDT Jazz band
22.00-23.00 DJ music
The ticket sale will open on the 28th of October at 4PM.
Tickets:
https://holvi.com/shop/blackpepperswing/section/tickets/
---
Address
Kirjan talo, Kirjatyöntekijänkatu 10, 00170 Helsinki