New to Lindy Hop? Start here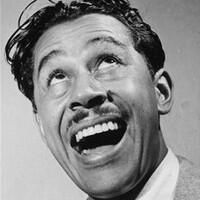 Start date:
End date:
Time: 20.00 - 02.00
Address: Jazz Factory, Sörnäisten rantatie 33, 00500 Helsinki

---
Join us for the first ever KartanoSwing at Lielahti manor in Tampere! The night will consists of live music, fancy dressing and of course swing dancing. We offer classes for total beginners and also for those who have already been dancing for a while. For live music, we have a local swing band, Huojuva Komppi. There will be dancing in two separate rooms. And all of this is completely FREE!
20-21 Tasters in two levels (level 0 and level 1)
21-22 DJ Pekka warms up the crowd
22-22.45 Huojuva Komppi
22.45-23.30 DJ
23.30-0.15 Huojuva Komppi
0.15- DJ
This event is organized in collaboration with Black Pepper Swing, Hiedanrannan kehitysohjelma, Huojuva Komppi and Swing Team.
We reserve rights for changes in the schedule.
---
Address
Jazz Factory, Sörnäisten rantatie 33, 00500 Helsinki