Lindy Hop Intermediate | Tampere
New to Lindy Hop? Start here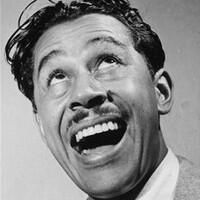 Lindy Hop | Intermediate | Tampere
2018-winter-tampere-lindy-hop-intermediate.md
Teachers: Tanja Wingerter & Karri Rasinmäki, Sanna Leinonen & Adam LaMontagne
Duration: 2 months
Start date:
End date:
Day: Wednesdays
Time: 19.00 - 20.00
Price: 96 € (8 classes)
Address: Kumppanuustalo Artteli, Salhojankatu 42, 33500 Tampere, Finland
Facebook event: https://www.facebook.com/events/857196687793935/

Discounts
-10% if student or unemployed -25% for every additional parallel BPS course (no other discounts)
Registration
Opens:
Closes:
---
Teachers:
Karri Rasinmäki & Tanja Wingerter (4h)
Sanna Leinonen & Adam LaMontagne (4h)
Previous Lindy hop experience: 6 months - 1 year
You feel like a Lindy Hopper and you have solid basics. You have a solid repertoire of with basic rhythms and patterns with triple steps and charleston in 8 count and 6 count in closed and open position. You never forget to smile while dancing Lindy hop ;)
During this 8 - week program you will:
learn more advanced patterns and rhythm variations
get comfortable dancing slow / fast swing music
integrate solo jazz moves into your lindy hop
develop your following / leading technique
clean and speed up your swing out incl. charleston swing out
The course will continue as Lindy hop Intermediate with new topics and new registration Mar 21 - May 9.