Helsinki Lindy Hop Improvers
New to Lindy Hop? Start here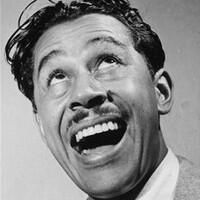 Lindy Hop | Improvers | Helsinki
Lindy Hop Improvers
Teachers: Tanja Wingerter & Adrian Ehrlich
Duration: 2 months
Start date:
End date:
Day: Thursdays
Time: 20.00 - 21.00
Price: 84 €
Address: Ressun Peruskoulu, Lapinlahdenkatu 10, 00180 Helsinki

Discounts
-10% if student or unemployed -25% for every additional parallel BPS course (no other discounts)
Registration
Opens:
Closes:
---
Note: No class on 6th of December.
Note: Last class (Dec 13) is double class from 19.00 to 21.00 with special theme.
Content
This course will take your hopping to a new level by focussing on basic dance technique. You will understand how to make your dancing more fluid, learn about the mechanisms in leading and following and how to manipulate them, use your whole body more efficiently and work on your footwork and step variations as well as develop an ear to express characteristic of swing music. We will do exercises individually, in couples, and groups. And not forget about the fun of course.
We rotate partners during lesson.
Requirements
Previous course level: Beginners ELEF
Registration
You can sign up alone or with a partner. Participants are accepted in order of registration. After registration through the link you will receive a confirmation within a couple of days.