Intermediate-Advanced | Helsinki
New to Lindy Hop? Start here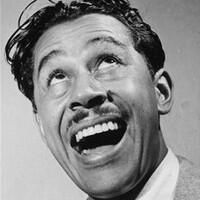 Lindy Hop | Intermediate-Advanced | Helsinki
Lindy Hop Intermediate-Advanced
Teachers: Karri Rasinmäki & Tanja Wingerter (teacher visits possible)
Duration: 2 months
Start date:
End date:
Day: Wednesdays
Time: 19.00 - 20.00
Price: 96 € (8 classes)
Address: Grundskolan Norsen, Unioninkatu 2, 00130 Helsinki

Discounts
-10% if student or unemployed -25% for every additional parallel BPS course (no other discounts)
Registration
Opens:
Closes:
---
This course is cancelled. You might want to consider Intermediate course instead.
---
Content
Preliminary Course content:
Week 1: Dynamic closed position
Week 2: Back to Swing out
Week 3: Over-rotation
Week 4: New leading points
Week 5: Jazz up
Week 6: Instructors' favourite
Week 7: Students' choice
Week 8: Competition skills
We rotate partners during lesson.
Requirements
This level is for dancers with 2+ years of dance experience (or equal dance kilometres). We expect you to be technically knowledgeable and be very fluent in your social dancing. The material will give you challenges for technique, style and rhythm. You attend social dances as often as possible and have motivation to practise. You might have become keen on competing or performing as well.
Registration
This course is cancelled.