Lindy Hop Beginners ELEF | Helsinki
New to Lindy Hop? Start here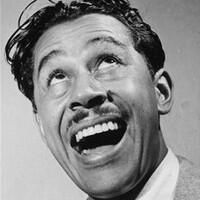 Lindy Hop | Beginners | Helsinki
Lindy Hop Beginners
Teachers: Karri Rasinmäki & Adrian Ehrlich
Duration: 2 months
Start date:
End date:
Day: Wednesdays
Time: 20.00 - 21.00
Price: 96 € (8 classes)
Address: Grundskolan Norsen, Unioninkatu 2, 00130 Helsinki

Discounts
-10% if student or unemployed -25% for every additional parallel BPS course (no other discounts)
Registration
Opens:
Closes:
---
This course will continue as Improvers ELEF course from 31 Oct – 12 Dec with new registration but same day, hour and venue.
---
Content
This course aims at teaching you the very basics of Lindy hop. You will learn how to move yourself and with your partner to swinging jazz tunes. We will work on basic patterns, rhythms and fundamentals of partner connection.
We rotate partners during lesson.
Note: In all our Beginners courses all participants learn to lead and follow. We have seen, that this leads to the best learning results. (ELEF = everybody leads, everybody follows)
Requirements
No previous dance experience required. No partner necessary.
Registration
You can sign up alone or with a partner. Participants are accepted in order of registration. After registration through the link you will receive a confirmation within a couple of days.