Balboa Intermediate | Helsinki
New to Lindy Hop? Start here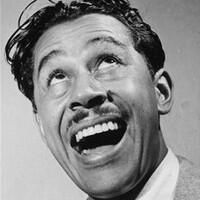 This page/course is archived.
Balboa | Intermediate | Helsinki
Balboa Intermediate
Teachers: Riikka Väänäkoski & Mikko Väänäkoski
Duration: 1 months
Start date:
End date:
Day: Wednesdays
Time: 18.00 - 19.00 (open practise 17.30-18.00)
Price: 48 € (4 classes)
Address: Grundskolan Norsen, Unioninkatu 2, 00130 Helsinki

Discounts
-10% if student or unemployed -25% for every additional parallel BPS course (no other discounts)
Registration
Opens:
Closes:
---
This course is cancelled.
We will try to arrange another Balboa course later this year!
---
Continue
We will focus on the quality of our dancing both in Pure Bal and in Bal-Swing. We will go through basic movements and figures and add a few variations and trickier moves depending on what the group wants and needs.
Requirements
We expect you to know
Pure Bal: uphold, downhold, adlibs/scoots, paddles, come around
Bal-Swing: in-and-out, lollies, swivels, throw-out
Registration
This course is cancelled.