Lindy Hop Beginners' Weekend Course | Helsinki
Aloita lindy hop -matkasi täältä!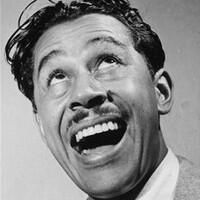 This page/course is archived.
Lindy Hop | Beginners | Helsinki
Lindy Hop Beginners' Weekend Course
Opettajat: Maria Puustinen & Karri Rasinmäki
Start date:
End date:
Day: Saturday+Sunday
Aika: 12:00 - 13:55
Hinta: 50 € (incl. workshop + parties)
Address: Tanssikoulu EdBH, Merimiehenkatu 29 sisäpiha, 00150 Helsinki
Facebook-tapahtuma: https://www.facebook.com/events/385608228922934/

Registration
Opens:
Closes:
---
Come and join our Beginners' weekend course to get your Lindy hop started, or maybe to strengthen your base!
During the total of ~ 4h of lessons you will get a profound insight into the world of authentic swing dancing. You will get a sense of interpreting swinging rhythm in dancing, how to both* lead and follow movement, and learn some of the moves lindy hoppers have been rocking since the 1920's.
No previous experience whatsoever needed!
*Note: In all our Beginners courses all participants learn to lead and follow. We have seen, that this leads to the best learning results. (ELEF = everybody leads, everybody follows). You can read more about the benefits of double role learning here: https://bravenewswing.de/elef/
What is Lindy hop?
Read more here: https://blackpepperswing.com/lindyhop
Schedule
Saturday: 12-13.55 in Hautomo Dance school, Merimiehenkatu 29
Sunday: 12-13.55 in Fiesta Flamenca, Laivurinrinne 5 (300m from Hautomo)
Price
50e (incl. workshop + parties), students/unemployed -10%
The Saturday and Sunday party of the Winter Breakaway are included in your ticket.
Requirements
No previous dance experience required. No partner necessary.
Registration
You can sign up alone or with a friend. Participants are accepted in order of registration. After registration through the link you will receive a confirmation within a couple of days.